Official blog of author John Paul Davis
Hello and welcome to The Unknown Templar - the official blog of author John Paul Davis.
By visiting this site, you will not only discover more about me as a writer, but also obtain a unique insight into some of the most probing mysteries that history has to offer.
What really became of the Knights Templar in 1307?
Who was the real Robin Hood?
What was the true story behind the infamous Guy Fawkes, celebrated every year for his failed attempts to bring down the government of James I?
As regular visitors will no doubt have noticed, the website is currently undergoing something of a transformation. This will remain ongoing. I will be updating, and improving, the content periodically, so please check back from time to time.
Thanks for stopping by
JPD
For for more on my thrillers, biographies and current projects, please check out my new official website at
www.officiallyjpd.com
NEW RELEASE SEPTEMBER 2020
I'm delighted to announce that The Standalone Thrillers Box Set is now available on Amazon. The box set includes up-to-date editions of my first four thriller novels, namely: The Templar Agenda, The Larmenius Inheritance, The Plantagenet Vendetta and The Cromwell Deception. For those of you who are familiar with my work, the versions included are the same as those that appear in paperback, all of which were published early 2017.
The box set is presently available for the intro price of just £3.99 and $5.99.
UK customers can download the eBook
Here
US customers can download the eBook
Here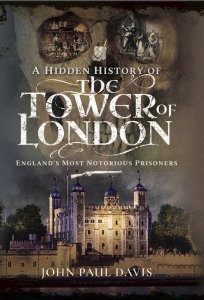 NEW RELEASE FEBRUARY 2020
I'm delighted to announce that my latest work of non-fiction, A Hidden History of the Tower of London: England's Most Notorious Prisoners, is now available for purchase in the UK and the US. The book, published by Pen&Sword History, is now available both in hardback and as an eBook.
To buy the book directly from them, click
here
.
To purchase the book on Amazon, UK customers click
Here
. US customers
here
NEW RELEASE DECEMBER 2019
I'm delighted to announce that my latest thriller, Book 3 in the White Hart series, The Excalibur Code, is now available to download on kindle.
As a special offer, the book will be £0.99/$1.49 for the first few months. It is also free to read for subscribers of Kindle Unlimited.
UK customers can download their copy
here
. US
here...